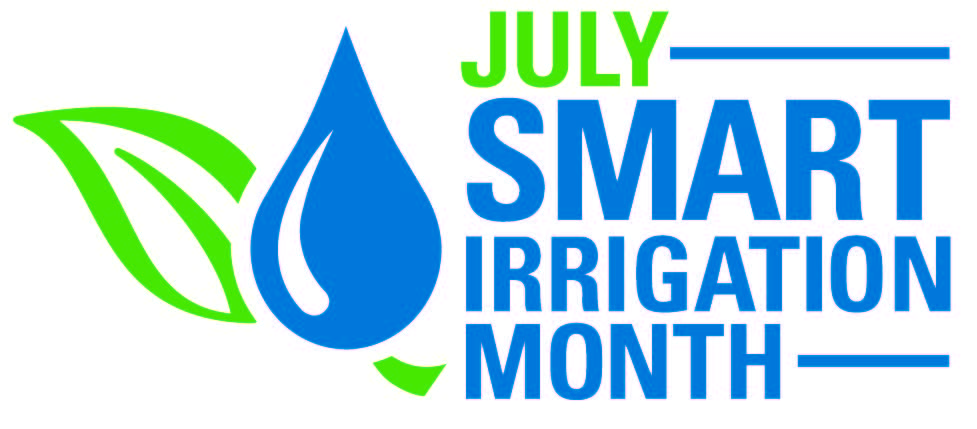 Sustainable and efficient irrigated agriculture is becoming increasingly important in the face of continued drought conditions.
Over the next 40 years, the global agriculture sector will be required to double its productivity while water availability remains limited. For growers to meet this challenge, efficient irrigation products and practices must be part of the solution. Efficient irrigation practices not only help increase production and maximize crop quality, yield and profits, but they can also lower labor and energy costs.
This increasing need for better water stewardship is the motivation behind Smart Irrigation Month, an Irrigation Association industry-wide campaign to raise public awareness of water-use efficiency. First launched in 2005 and focused on the month of July, the campaign provides a platform for the industry to promote the benefits of efficient irrigation technologies, products and services.
Many products and approaches—such as real-time soil moisture sensors, weather monitoring and rainwater harvesting—can also lead to efficient water-use in irrigating cellulosic ethanol and corn crops. Agriculture professionals are encouraged to explore and promote the efficient technologies and practices that work for their businesses, whether large or small, and position themselves as leaders in water stewardship.
The Smart Irrigation Month campaign aims to:
• Educate irrigators and producers about efficient and sustainable water use.
• Grow demand for efficient irrigation technologies, products and services.
• Provide viable solutions to today's water-use challenges.
Getting involved with Smart Irrigation Month can be as easy as adding the Smart Irrigation Month logo to your website or highlighting water efficient products, services and practices in your promotions.
Better yet, engage your customers in a conversation about the benefits of increasing both water-use and water-application efficiency. The Smart Irrigation Month website features a number of resources to help irrigation professionals promote water-use efficiency.
Following the campaign, participants are invited to enter the 2013 Smart Marketing Contest. It recognizes the best efforts in promoting Smart Irrigation Month over the previous year. The contest is free to IA members and is open to nonmembers for a nominal fee. Entries must be submitted by Aug. 30 and are judged on messaging, quality, creativity and integration of the Smart Irrigation Month mission.
Previous winners have included 2010 agriculture winner Trimble Navigation Limited (Sunnyvale, Calif.) and 2011 agriculture winner Reinke Manufacturing (Deshler, Neb.).
A full list of 2012 winners, along with more information on how to enter the contest, Smart Irrigation Month resources, and a 2013 contest entry form, can be found at www.smartirrigationmonth.org.
Contest winners will be acknowledged at the 2013 Irrigation Show and Education Conference Nov. 4-8 in Austin, Texas. Video interviews with winners are also made available on the Smart Irrigation Month YouTube page at youtube.com/smartirrigationmonth following the show.