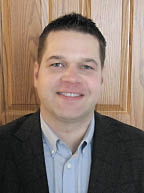 Jason Evenson has been promoted to the position of regional sales manager in the American Crystal Sugar Company market.
He officially took over the position April 1.
Evenson grew up on a sugarbeet farm in Climax, Minn., and holds a Bachelor of Science degree in agricultural business from the University of Minnesota-Crookston in 2003. He became a sales representative for Betaseed in 2006. He was promoted to sales manager in 2009. He resides in Grand Forks, N.D.
Evenson replaces Duane Bernhardson, who accepted the position of animal nutrition strategy lead for Betaseed. In this new role, Bernhardson will be assessing new markets and developing strategies and tactical plans for commercialization of sugarbeets used for animal feed.
Betaseed, Inc., headquartered in Shakopee, Minn., is the market leader in sugarbeet seed.