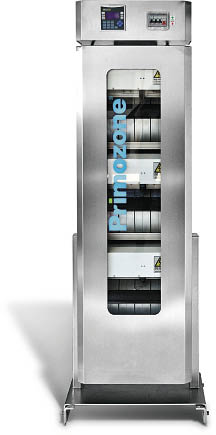 After many years of searching for the perfect ozone generation technology, Primozone Production AB and Ozone Water Systems recently entered into a strategic partnership agreement for the United States.
This technology will produce ozone at 20 percent by weight and no other low-, medium- or high-frequency machines are capable of this new benchmark. Operating at 20kHz, state of the art controls will maintain exact dosing and/or concentration into your process.
Under the terms of the agreement, Ozone Water Systems, a leading global supplier of turnkey ozonation systems and services, will be responsible for sales, service and promotion of Primozone's innovative "new generation" ozone generators and accessories.
Ozone Water Systems designs, manufactures and services complete ozonation systems and is committed to leading the world in integrated ozone technology by promoting the awareness and understanding of ozone systems and their benefits.
For more information contact John Overby, Ozone Water Systems Inc. owner at overby@ozonewatersystems.com or Anders Schening, Primozone CEO, at anders.schening@primozone.com.