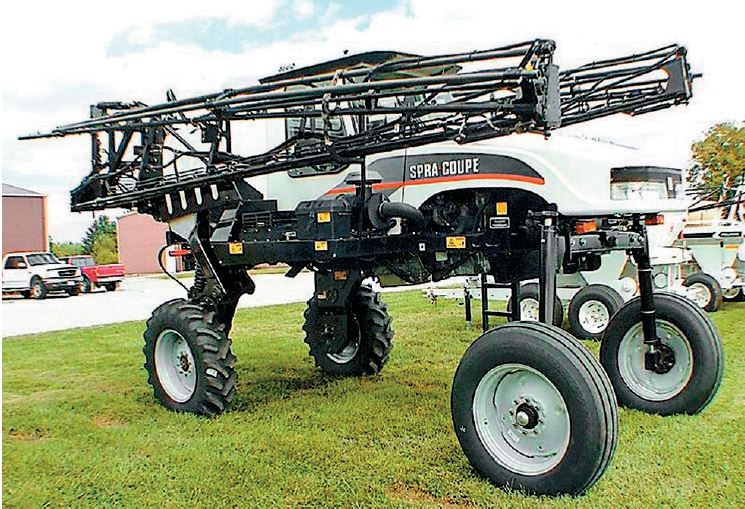 Citing EPA compliance and diminishing volumes resulting in an ever-changing industry landscape, AGCO has announced it will discontinue production of its line of SpraCoupe compact, self-propelled sprayers for the North American market in 2013.
Mark Sharitz, AGCO's marketing director for application equipment, said production of all SpraCoupe 2013 models—including the 4460, 4660, 7460 and 7660 models— will continue through May. AGCO will continue to manufacture SpraCoupe parts, which will remain available to customers along with professional service support from their SpraCoupe dealers, he said.
For the past 50 years, the SpraCoupe brand has served growers who want smaller professional-grade self-propelled application equipment for applying fertilizer and crop protection products on their own. However, the North American customer base for this segment has been shrinking, reflecting fewer, smaller farms and a growing number of larger farming operations, fueling demand for larger, more productive machines. Sharitz said these market shifts combined with the cost for Tier 4 compliance have made it impractical to continue the SpraCoupe brand after the 2013 model year.