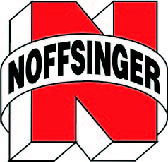 Noffsinger's provide quality agricultural conveyor chain, along with related rollers, cones and drive sprockets.
The belted chain and components have a wide range of applications, including agricultural harvesters (potato, tomato, carrot, onion, sugarbeet, etc.); crop sizers; grading and sorting lines; rock pickers/separators; as well as in continuous operation processing plants.
Wire Belt, sometimes called sizing screen or eliminator belt, is used to convey and size many products such as potatoes, onions, tomatoes, apricots, apples, plums, peaches, cherries, nuts, etc. It is available with a neoprene coating where gentle handling is required. Available in hex and round mesh, although hex is the most popular since it gives the customer more openings per square foot.
A full line of drive sprockets, friction drive rollers, shakers and rollers of all types (steel, urethane and rubber) are available for Noffsinger Belt Chain and Hook Chain conveyors. These products are constructed from many types of materials for various conditions and applications.
800-525-8922
www.noffsingermfg.com
Greeley, Colo.
msummey@noffsingermfg.com